As most already know, I like talking rabbits with like-minded folks! Here are some links to rabbit forums you can join and make new friends (the top one is also a general homesteading forum with a rabbit section):
Homesteading Today
Rabbit Talk
Rabbit Addict
There used to be a bunch of Yahoo rabbit groups also, but I'm not sure if many are still active. The ones I used to be a member of were only showing new posts every few weeks or so. I wish some of the rare breeds had an active internet presence- I can barely find anything on Beverens still in 2014 just like in 2008. Anyway, I'm sure there are other rabbit forums out there that I don't know about, but a word of caution- several rabbit forums are managed by rabbit activist folks and are not welcoming to breeders/exhibitors. Join us if you haven't already and help spread the word!
And now a random internet picture that made me smile: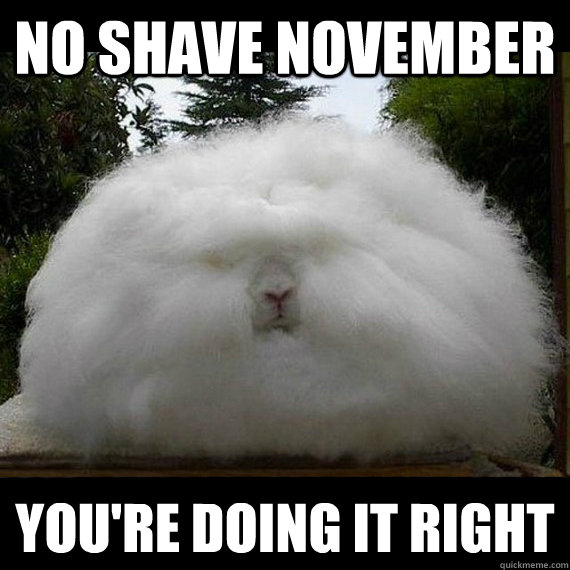 Happy Sunday!